Blazing Swan is an annual, week-long arts event held in Western Australia. The festival is based around Jilakin Rock City, a city erected for the purpose of the event with a temporary community of participants.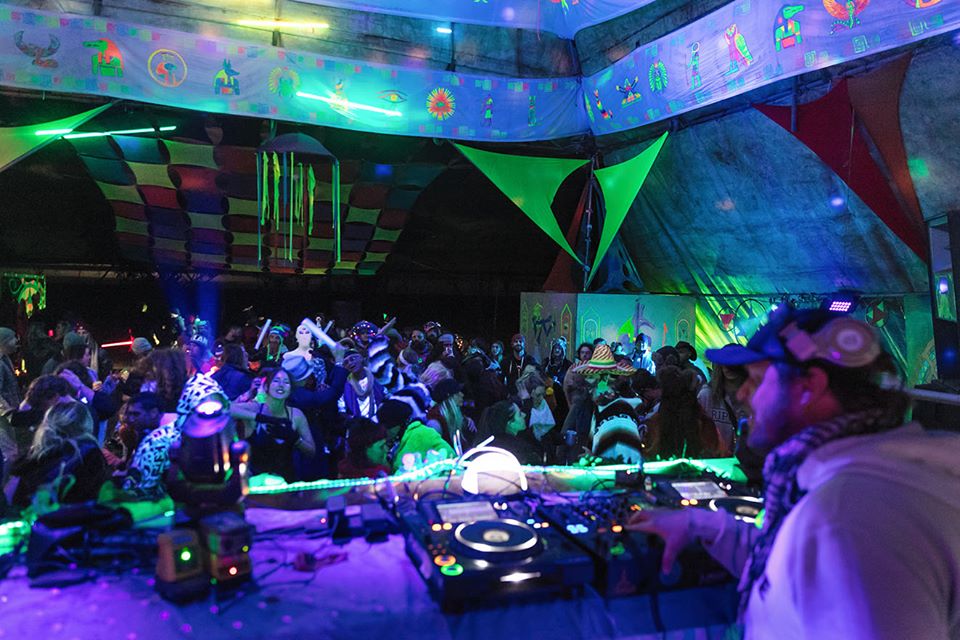 The festival organisers say:
"It is an experiment in temporary community and art, influenced by Blazing Swans 11 principles of Radical Inclusion, Gifting, Decommodification, Radical Self-reliance, Radical Self-expression, Communal Effort, Civic Responsibility, Leaving No Trace, Participation, Immediacy and Consent.
Blazing Swan was set up by a small group of people who had visited Burning Man in the USA  several times and have also been closely involved in setting up and organising regional burns in South Africa (AfrikaBurn) and the east coast of Australia (Burning Seed). In 2014 they created the first Blazing Swan event and since then the event has grown to involve over 3,000 people each year. It has grown with the support of Burning Man in the USA, the continuing huge effort of local volunteers and participants each year and a strong support from the local Kulin community."
Learn more about Blazing Swan